No Charge Emergency Exam & Xray - Call Today To Schedule Your Appointment at 5612500995


Accidents, injuries and the sudden onset of serious, unbearable dental pain can occur at any time of the day, and often when you least expect it. In many cases, such emergencies require immediate attention to stop pain and preserve the integrity your teeth. If you are dealing with an emergency dental situation, the dentists at Jupiter Dentistry have the advanced training and skill needed to treat dental emergencies, like emergency root canals, intense dental pain, broken restoration, loose bridgework and more.

When a dental emergency one strikes, you need to know what steps you can take to improve your situation, and you need to know who you can turn to for help. With that in mind, Dr. Joseph Russo and Dr. Jay Ajmo are both renowned emergency dentists who are committed to offering attentive treatment to patients from all across Palm Beach and Martin Counties.​​​​​​​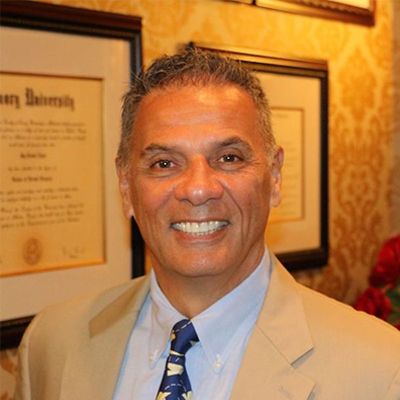 Joseph Russo DDS, AAACD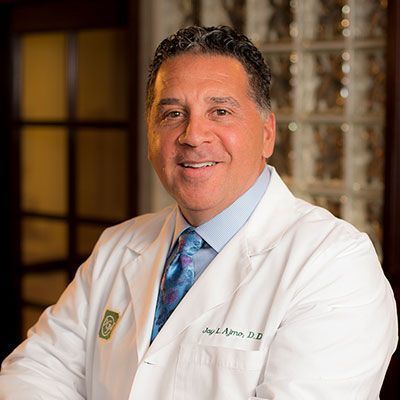 Jay L. Ajmo
What dental services are available in an emergency?
We strive to be able to provide a comprehensive dental care to all of our patients, regardless of when they visit us. More complex treatments may require a temporary repair, and then you will be asked to make a follow up appointment at a regular time for permanent treatment to be administered.
Conveniently located at Three Palms Plaza in Jupiter
2151 Alt A1A Jupiter, Fl. 33477
Call Immediately for Same-Day Treatments 5612500995
​​​​​​​

​​​​​​​Some of the typical emergency dental care we can provide includes:
Replacement of broken fillings or crowns

Repair of fractured tooth

Toothache or tooth pain

Lost Crown

Emergency extractions

Root canal treatment

Repair of chips or fractures

Emergency dental implant care

Periodontal care or gum infections

Treatment for a toothache
Prescription antibiotics for infections

What should I do if my tooth has been knocked out?
Losing a tooth in an accident or injury can be extremely painful and very frightening, but it is important not to panic. Remember that blood from the mouth looks much heavier and more persistent than it normally is, due to it being mixed with saliva. If you find the knocked-out tooth, grab it by the enamel end to avoid touching the root, and place it in a clean container. There is a possibility that it may be able to be re-implanted, although this does depend on the extent of the damage incurred, and how quickly you can get seen by a dental professional.

Regardless of your dental emergency, our experienced dental team are on hand to ensure that you get the highest quality care that you deserve exactly when you and your family need it the most. Call Jupiter Dentistry today at 561-575-5599.
Fearful of the Dentist?
At Jupiter Dentistry, we understand that going to the dentist is not the most pleasant thing you'd like to do. Our professional team will go out of their way to ensure you're treated efficiently and with little to no discomfort. We offer Nitrous Oxide Gas upon request and we even offer Sedation Dentistry.
Sedation Dentistry involves taking 1-2 sedative pills before coming into our office. The sedatives will keep you totally relaxed and free of all anxiety, stress or fear. We will still anesthetize your mouth if necessary, and will solve your emergency as quickly and efficiently as possible.
Our goal is to deliver quality dentistry to our patients in a comfortable and relaxed setting. Our patients always comment how much easier treatment is with sedation and are frequently amazed how little they remember about the procedure.
Dr. Joseph Russo is certified by Dental Organization for Conscious Sedation (DOCS). He is trained and skilled in administering Oral Sedation to help alleviate anxiety related to dental treatment.
Dr. Jay Ajmo is certified to administer IV Sedation. IV Sedation allows the doctor to increase the amount of sedative administered relative to the patient's needs. With IV sedation, patients experience absolutely no pain or discomfort and have absolutely no anxiety or stress.
Schedule Your Consultation
We can help you find relief. It's not worth it to live life in pain, not when a solution is so accessible and affordable. Remember, your health and wellbeing are the number one priority. It's time to live life in comfort.

Contact us to schedule your consultation with the team at Jupiter Dentistry. We will take care of you by giving you the personalized attention you need in our state-of-the-art facilities as quickly as possible. Benefit from top-of-the-line care without having to worry about seeing a qualified doctor. At Jupiter Dentistry, you know you're seeing the best! Contact our staff in Jupiter, FL by calling us at 5612500995 or emailing us.

When you call us to report your emergency, we will offer valuable tips for managing your situation and help to schedule a time for you to come in immediately. We always do our best to provide patients with same-day service for an emergency. Follow all instructions and remain calm until you reach our office. If you have a more advanced dental emergency, or you cannot reach us, report to a nearby emergency room as soon as you can.
Our Unique Philosophy
Our practice is passionate about providing exceptional General, Cosmetic, Restorative and Implant dentistry to adults of all ages in an environment that gives you the attention you deserve and provides you the confidence to know you've chosen the right office for your dental care. Our practice combines years of experience with compassion and a kind, gentle touch. Our goal is to make every dental visit a pleasant and stress-free experience. We're committed to helping improve the quality of our patients' lives by giving them healthy teeth and attractive smiles so they can enjoy living their lives to the fullest.
GET YOUR COMPLIMENTARY
Consultation & 2nd Opinion
from Jupiter Dentistry today!