At Jupiter Dentistry we offer comprehensive dentistry, treating everything from routine general dentistry to full mouth restoration, smile makeovers, dental implant surgery and major dental reconstruction. Visiting the dentist for a routine checkup make be a low priority, when you consider everything else going on in your undoubtedly busy life. However, your dental health is certainly something that shouldn't be taken for granted.Whether it is for a regularly scheduled check-up or restorative work, our team of dental professionals are dedicated to providing the highest quality general dentistry services to our patients.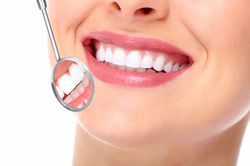 The importance of your dental health
During our lifetime, most of us will only have two sets of teeth – our infant or baby ones, which start to erupt during our first months of life and then begin to fall out around 5 to 7 years of age, and our adult teeth. These replace our baby teeth, becoming our final set, meaning that ideally, we need them to last us for the remainder of our lifetime.
Our teeth are an extremely important part of our anatomy, and they do more than just help us to bite and chew our food. In fact, teeth also work with our tongue to help us to form the letters we need to speak, as well as give our faces shape and structure. Most of us have witnessed the unsightly look of someone's face collapsed after they lost all their teeth.
Full Mouth Reconstruction
Full mouth Reconstruction involves completely restoring a patient's teeth and mouth to achieve a functional bite, proper dimension to the face and a smile that often takes years off of a patient's facial appearance.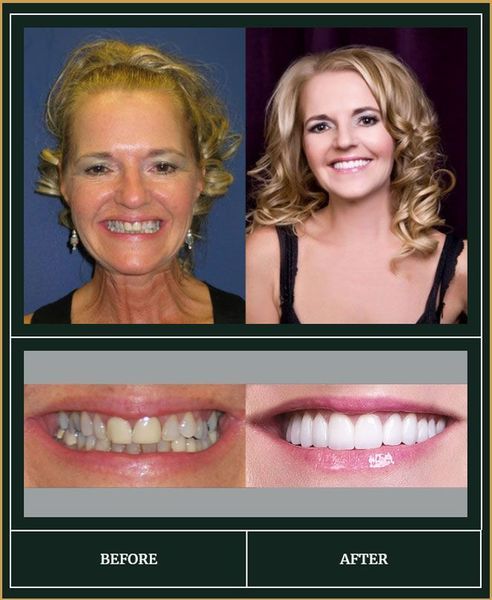 The condition and health of our teeth are crucial to our well-being. While good oral hygiene can help us to retain our natural teeth for as long as possible, it can also prevent a variety of other general health problems that have been proven to be linked to the dental conditions, including chronic obstructive pulmonary disease (COPD), dementia, diabetes, and heart disease. At Jupiter Dentistry, we recommend visiting a dentist every six months for routine cleanings and assessments.

General dentistry services
Here at Jupiter Dentistry​​​​​​​, our professional and reassuring team are committed to supporting your dental health through our broad range of general dentistry services. It is our aim to help you to preserve your natural teeth for as long as possible. We do this using a range of different procedures and treatments. These include:
Regular check-ups which provide our experts with the opportunity to spot potential dental problems early, before they cause unpleasant symptoms or require extensive treatments.

Preventative services, such as professional cleanings and x-rays.

Restorative treatments. These are used to address a variety of dental problems, and could include cavity fillings, crowns, bridges, and root canal therapy.
Periodontal care. This is care that focuses on the health of your gums with the aim of preventing gum disease, or its more serious form, periodontitis. Common periodontal treatments include non-surgical therapy for peridontal disease, scaling and root planing and periodontal pocket depth reduction.

Extractions

Root canal treatment

Cosmetic Dentistry

Implant Dentistry ​​​​​​​

Crowns

Fixed Bridgework ​​​​​​​​​​​​​​

Dentures​​​​​​​

Sleep apnea and associated problems.

Dental care at home
Great dental health requires a commitment to working as a team with us, your dental professionals. We strongly encourage our patients to support their health and well-being by taking an active role in preserving their dental health at home. Ways you can do this include daily brushing and flossing, minimizing your intake of sugary foods and drinks, limiting the quantity of acidic products you consume, quitting smoking, and chewing gum.
Our dental team will be happy to discuss the ways in which we can work together to ensure that you enjoy the best possible dental health. Please contact our offices in Jupiter, FL to make an appointment today at 561-575-5599.
Schedule Your Consultation
We can help you find relief. It's not worth it to live life in pain, not when a solution is so accessible and affordable. Remember, your health and wellbeing are the number one priority. It's time to live life in comfort.

Contact us to schedule your consultation with the team at Jupiter Dentistry. We will take care of you by giving you the medical attention you need in state-of-the-art facilities that are built around you. Benefit from top-of-the-line care without having to worry about your budget. Contact our staff in Jupiter, FL by emailing or calling us at 5612500995.
GET YOUR COMPLIMENTARY
Consultation & 2nd Opinion
from Jupiter Dentistry today!